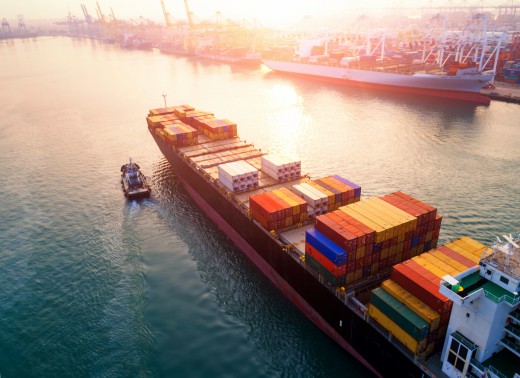 About Us
Comprehensiveness, flexibility and virtually unlimited transport possibilities - these three advantages describe us best. For many years we have been providing our Customers with integrated transport solutions, working for the reputation of a reliable partner for logistics, domestic and international forwarding as well as a shipping and crewing agency. 
History of INTER BALT Sp. z o.o. dates back to 1951 when WĘGLOKOKS Foreign Trade Centre was established. We began our career with comprehensive handling of coal forwarding in Polish seaports. In 2004 we became an independent entity and within a short time we expanded the range of our services with domestic and international forwarding services for mass and LCL goods on a large scale: in export, import, intra-Community trade and transit. After establishing our position in these areas, we expanded our scope of activity with agency services and charter of vessels in seaports, as well as coal trading on the domestic market. Crewing services are "the youngest child" in our offer. 
In addition to the highest quality of services, we stand out with the values ​​that we are proud of. We believe that the appropriate attitude and openness are the basis for success in business. We perform our work with energy, dedication and enthusiasm. Above all, we value honesty - our Customers are informed what is the most appropriate for them. In addition to respect for business partners, we support our own development by sharing knowledge and experience. 
Guarantee of INTER BALT quality are our values.
Commitment - we approach our work with energy, dedication and enthusiasm, we are more open to new solutions, more effective and willing to do more than required, 
Professionalism - we express our willingness to develop in new fields, we strive to improve acquired skills and gain new experiences, we treat everyone equally without prejudice, we care for the confidentiality of customer and company information,
Activity - we take an additional initiative, we are looking for new solutions for our customers, we support colleagues, share knowledge and experience,
Responsibility - in business relations we rely on cooperation, mutual respect, we keep our commitments to our customers and our colleagues, we keep mutual arrangements and deadlines,
Credibility - we do not only talk but also fulfil our tasks and duties, keep promises and arrangements,
Honesty - we offer customers the purchase of services in line with their expectations, we provide contractors and co-workers with accurate and true information, we honestly present the quality of services offered,
Contact details:
INTER BALT Sp. z o.o.
80-750 Gdańsk
ul. Stągiewna 18
tel. +48 58 300 96 50
info@interbalt.pl